Question: is Lily James the new Keira Knightley? Discuss. I'm not sure if she is, but she's certainly one of our current lead-actress-in-anything-costumey, and I definitely find her less annoying, so, yay! Let's take a look at James' historical costume movie and TV work:
Wrath of the Titans (2012)
Okay, so it's more fantasy/action than historical, but I'm thorough! Lily plays Korrina, a female soldier from Argos, backing up Rosamund Pike as Andromeda.
We lost Sybil, so instead we got Rose — niece? 4th-cousin twice removed? of the Crawley family. She started off frizzy haired and flighty, and over time became elegant and sophisticated.
As Elizabeth Bennet in the not-half-bad zombie version.
We tracked this one for a while, and then it came and went! According to Wikipedia, "The plot is a fictionalized account of the last few days in the life of exiled Kaiser Wilhelm II, where a German soldier tries to determine if the Dutch resistance has planted a spy to infiltrate the Kaiser's home in the Netherlands during the onset of World War II, but falls for a young Jewish Dutch woman (Lily James) during his investigation." It actually got decent reviews, not sure why it was so low profile!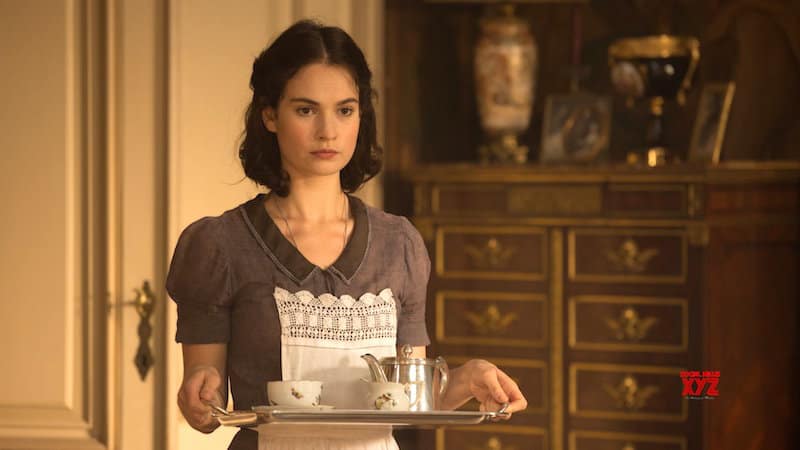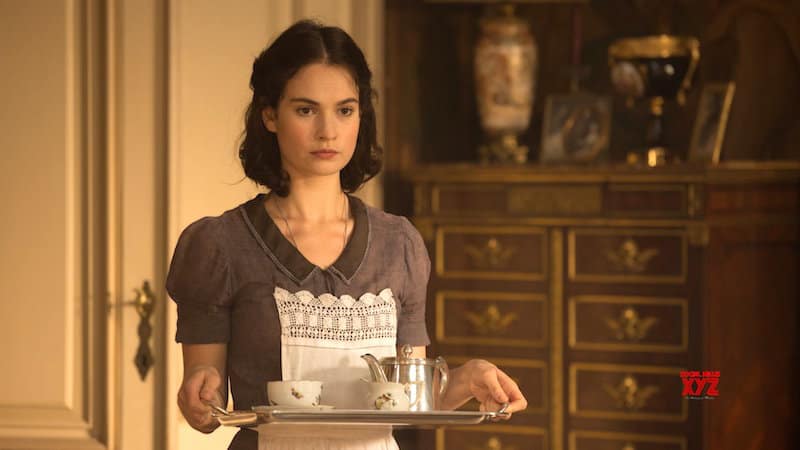 As manic pixie Russian dream girl Natasha during the Napoleonic War. She had bad hair and an overbite for far too long, but she didn't annoy me as much as Clémence Poesy did in the 2007 version, so that's something?
A small role as Winston Churchill's secretary.
Coming very very soon in the U.K., no U.S. release date yet! James plays a writer who writes about the island of Guernsey during World War II.
What's your favorite Lily James historical costume movie or TV role?