Support Frock Flicks with a small donation! During Snark Week and beyond, we're grateful for your small, one-time contributions via PayPal or monthly pledges with exclusive content via Patreon to offset the costs of running this site. You can even buy our T-shirts and swag. Think of this like supporting public broadcasting, but with swearing and without tax deductions!
Philippa Fucking Gregory is a prolific and successful author of historical fiction. Shitty historical fiction, many of which have been adapted into increasingly shitty films and miniseries: A Respectable Trade, The Other Boleyn Girl (adapted twice), The White Queen, The White Princess, and coming soon, The Spanish Princess.
I've read a number of her books, starting with The Other Boleyn Girl, which I actually quite enjoyed. But as she started churning out shittier and shittier books, I finally gave up on her, so it's been a number of years since I've read any of her stuff and my memory is fuzzy. I've been wanting to write this post for a while now, but I refuse to go back and read any of her shitty writing — but it's Snark Week, and The Spanish Princess is chapping all of our hides, so I'm going to take one for the team and attempt to articulate why she is Philippa Fucking Gregory.
She Doesn't Understand the Characters
Granted, there are many historical fiction authors who have this same problem. In order to have a New Take on established history, they take the known facts and events about a historical figure but then tweak the characters. So Anne Boleyn, say, will still do Events 1, 2, and 3, but her motivations are different. While I can understand the desire to bring something new to the story, this rewriting-character-motivation thing drives me crazy, because:
The point of historical FICTION is that you're able to make guesses and fill in gaps in the historical record, as well as the kind of things that don't get captured – what people thought about X or Y, what they were doing behind the scenes. And sure, it's fiction, so you can do whatever you want with it. But when an author like PFG totally rewrites someone's motivations to be far different than what they actually likely were, they end up losing the real historical person and context.
Take Anne Boleyn. If you just make her a megabitch, you lose what we really know about Anne. Author Susan Bordo has a great analysis of Gregory's version of Anne Boleyn in her book The Creation of Anne Boleyn. As I wrote in my review of Bordo's book,
Bordo SERIOUSLY takes Philippa Gregory to task through her takedown of The Other Boleyn Girl (primarily the novel, but also the big-budget screen adaptation). She argues that Gregory presents Anne as "the wicked witch and Mary the long-suffering, virtuous heroine." In addition to listing all of the MANY things TOBG gets wrong about Anne, Bordo criticizes Gregory for claiming that she 1) is a feminist and 2) respects the history. Despite stating in the book's introduction and in multiple interviews that she's ALL about not tinkering with the known history, Gregory incorporates almost every known myth and smear about Anne Boleyn in her book and adds more of her own: She had six fingers; she gave birth to a deformed child; she steals Henry from Mary; she has sex with her brother; and more. Given the massive popularity of TOBG novel, all of these things have now shaped many, MANY people's understanding of Anne Boleyn.
So instead of understanding Anne's intellect and interest in the Reformation and just maybe the fact that she was basically stuck because of Henry's interest in her, you get this evil conniving mean girl who's just power hungry and randomly bitchy. Great, thanks for erasing centuries of academic scholarship.
Then, take Catherine of Aragon, main character of PFG's book The Constant Princess (currently being adapted into a Starz miniseries under the title The Spanish Princess). In reality, Catherine of Aragon was extremely pious and had a great sense of duty. When Henry VIII wanted to divorce her, she had two main motivations for resisting: looking out for her daughter's (the future Queen Mary I) interests, and her sense of duty that she had a serious responsibility to be queen of England, something that she couldn't just shrug off. Also, Henry's claimed concern about his marriage to Catherine was that she was previously married to his elder brother, Arthur, who died. Henry kept trying to get Catherine to say that her marriage to Arthur was consummated, which would have made her marriage to Henry invalid*. Catherine refused to admit to this to her dying breath, and given how deeply Catholic and religious she was, she would have been (in her mind) facing certain eternal damnation if she were lying — proof that she wasn't.
In PFG's version, Catherine and Arthur were in LUV and shagged, and she only lied about it because Arthur made her promise him she would on his deathbed and so she did it for Arthur. Which totally changes the established historical understanding of Catherine. According to PFG, Catherine wasn't a woman of principle, character, and duty, but instead a woman who was most motivated by passionate romance. In other words, NOT THE CATHERINE OF ARAGON THAT IS KNOWN TO HISTORY/EXISTED. If you take away Catherine's sense of duty, you lose the essence of her real character.
*They also got a papal dispensation so technically, even if Catherine and Arthur's marriage had been consummated, Catherine and Henry would be fine. But still, Catherine would not have sworn to her dying breath that she was a virgin when she married Henry if it was a lie. No way, no how.
Bad Writing
So I actually thought the pacing and storyline of The Other Boleyn Girl was quite entertaining. But PFG's later books get shittier and shittier, as her books start becoming "this happened. Then this happened. Then this happened."
But my biggest pet peeve:
D'you. WHYYYYY??????????? In what world is this ONE RANDOM CONTRACTION (no other phrase gets regularly contracted!) APPROPRIATE TO HISTORICAL FICTION?? Okay, so most of what we have is written language, not spoken, and probably historically people spoke more casually than they wrote. But give me ONE ACTUAL HISTORICAL EXAMPLE OF THE USE OF "D'YOU" FROM THE ERAS ABOUT WHICH PFG WRITES. And, just from a modern perspective, WHY USE THIS OVER AND OVER AND OVER AGAIN AND WHY NO OTHER CONTRACTIONS IT'S ENDLESS AND EVERY TIME I READ IT I WANT TO CIRCLE IT WITH A RED PEN AND WRITE "NO!!!"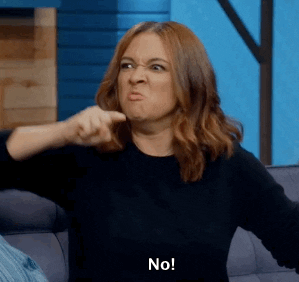 She Has a Weird Thing With Incest
I mean, have you READ the Wideacre trilogy? These are books PFG wrote before The Other Boleyn Girl, and MAN, girl has some issues. They're set in the 18th century, and I remember nothing else except brother/sister shagging in a field before I noped out. Sure, I grew up in the Flowers in the Attic era, but thanks no thanks.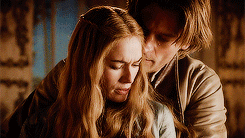 The Fucking Adaptations aka Starz Just Dropped the Full Spanish Princess Trailer Because Starz Loves Snark Week
Let's do this:
And now, let's really do this:
Philippa Fucking Gregory. The Spanish Princess. What chaps your hide the most?