Support Frock Flicks with a small donation! During Snark Week and beyond, we're grateful for your small, one-time contributions via PayPal or monthly pledges with exclusive content via Patreon to offset the costs of running this site. You can even buy our T-shirts and swag. Think of this like supporting public broadcasting, but you get more swearing and no tax deductions!
The first time I saw a still from 2015's Beyond the Mask, I was horrified on many levels:
The following year, I honed in on my least favorite element — the fucking shitty-ass (yes that's the technical term) eyelet lace bib being worn by John Rhys-Davies in a story supposedly about "A British East India Trading Company assassin seeks to redeem his past by thwarting a plot against a young nation's hope for freedom":
OH MY GOD WHAT THE ACTUAL FUCK ASDL;KFN;ALSKDNF;ALKSDNF;LAKSNDF;LAK
Here's the thing: in the eighteenth century, all that white ruffly stuff you see around a man's neck is actually made up of multiple elements. Now I'm no expert in menswear, and I will be happy to have those that are weigh in on what I'm about to impart, but here's my understanding:
First, you've got your shirt, which has a flat standing collar, long opening at the center front, with ruffles sewn to each side of that opening. It's those pesky ruffles that confuse a lot of people when looking at done-up portraits, I think.
That guy holding a compass is half-dressed. To do himself up, he'd hold his shirt closed by tying a cravat around and over his standing collar. A cravat was a length of (usually but not always) white cloth (usually linen), sometimes with lace at the ends. The cravat is tied in front, then the ends are either left hanging or tucked into the shirt opening:
Alternatively, he could wear what was called a "stock," which was a piece of pleated fabric sewn into a structured band that buckled in back. But the stock did not have any hanging lace or ruffles attached to it, those ruffles you see are coming from the shirt.
Now, early in the century you do get long drapes of lace coming from the neck:
Some of these look tied, so I wonder if the wearer has simply arranged things so the tie is hidden under the uppermost end. But again, not an expert, and please feel free to tell me this is a separate piece of lace attached to something else!
There's also some weird bands which someone else can explain, but note that this is not lacy and is in two pieces:
Now what about the so-called "jabot"? According to Clothing and Fashion: American Fashion from Head to Toe, this is the French name for a man's shirt ruffles. This definition is held out by 18th-century French dictionaries, which basically define it as "Fabric & lace that is attached as an ornament to the opening of a shirt in front of the stomach." The term is used a lot in the NINETEENTH century, particularly for lacy/frilly bits worn at the neckline of WOMEN'S ensembles.
You can read more about 18th-century men's neckwear at Colonial Williamsburg, Regency Gentleman, and LACMA.
Now, going back to our messy eater above, here's the problem: somewhere in the mists of time, someone decided that 18th-century men's neckwear involved what is essentially a stock (that band that goes around the collar), to which is attached a lace bib:
To which I say: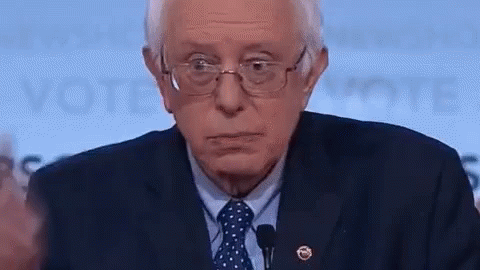 Let's take a look at just some of the offenders:
Do shitty details piss you off too?