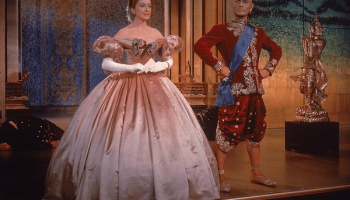 Nineteenth Century
It's the classic! I never fail to cry during the big climax. See where many Victorian costuming myths come from, plus some impossibly huge...
Read more →
Nineteenth Century
5
I always resisted seeing this version because of the misguided costuming (although the novel is set during the Regency era, the costumes are 1830s)....
Read more →
Eighteenth Century
So you have to like "classic" film and be able to deal with the hand-staple-forehead melodrama of it. And the costumes are definitely...
Read more →