Alrighty kids, I'm going to try to take on something that is seriously complicated and seriously touchy for probably all human beings: body size/shape/type/whatever you want to call it. See, it's something that's come up in some of our posts (see: Keira Knightley) and our podcasts too. In fact, listener Pear left this comment about our Poldark podcast:
Your review was interesting, but why do you have to get down on ladies with smaller busts? I know you say bitchy is your brand, but that was just unkind and unnecessary. Couldn't you just have left it as 'Verity's looks more in line with what was considered beautiful?'
Editor's Note: In this podcast, we did say Verity's 'shape is a bit more conducive to that period's style,' and we made exactly one brief, perhaps flippant reference to the bust/size of the other actresses. Listen for yourself at the timestamps provided here.
The topic of female body size on screen is something we might not always discuss in the most nuanced manner here on Frock Flicks, when we're talking about historical standards, both in clothing and in the time a film/TV show was produced. The hard thing is I know where we're coming from when we say what we say, and I know myself, Trystan, and Sarah intimately and so know our own issues/concerns/outlooks about our own bodies and the media and society. Perhaps those have not been well articulated in every podcast or blog post. So I am going to do some speaking for all three of us, when I try to approach the issue of body size (please to read shape/type/whatever from here on out) in historical costume movies.
First, I feel like in a conversation like this, it's important to situate yourself personally. I have always been fat. I embrace that word as a descriptor of size, mostly in the "so what?" sense of the word. My size has fluctuated, but I have always been at least slightly-bigger-than-average to curvaceous to I-think-it's-fair-to-say-obese. I'm tall, so I may carry it off well. I'm also hourglass shaped, so I fit the socially-approved "curvy" model that many women don't fit into. I embrace the word fat, because it is a word that has been thrown at so many people as a term of hate, and I choose to throw it back at those haters. I'm also a strong believer in Health At Every Size, which is the idea that you can be healthy at any size and that health does not need to be connected to size. I think BMI is bunk. If you need a primer on any of this, please check out this article at the New York Times, and then the FAQ at Shapely Prose.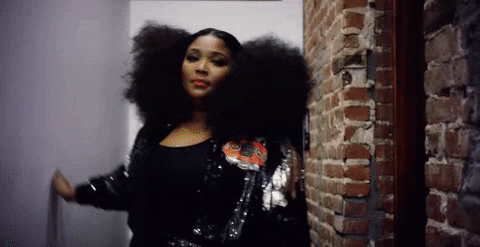 I also realize that we Americans, and Western culture in general, live in cultures where people — especially women, but more and more men are experiencing this — are put under constant pressure to be thin. Thin = healthy, thin = beautiful, thin = morally superior, thin = worthy of existing. And everyone should be thinner, or so we are told, literally and figuratively. So I realize that no matter what your body size or type, you probably experience the pressure of being not good enough, and that body size/weight/etc. are probably painful topics for us all.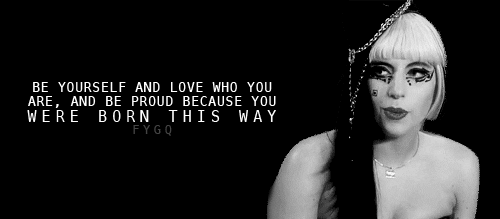 With all of that out of the way … what are some of the issues with body size in terms of historical costume films? Why do we sometimes snark Keira Knightley (for example) for not suiting a particular era? I mean, women and men of all shapes and sizes lived in all eras, right? You can't say a particular body type is "historically inaccurate," right? I mean, let's look at height: Mary Queen of Scots was six foot tall. So while that might not have been the average for late 16th-century Scottish or Western European, you certainly can't say that tall women didn't exist; and the same argument can be made for any individual body type.
I think there are a couple of issues at play here, and I'd like to try to get into them…
Historical Beauty Ideals /= Modern Beauty Ideals
This is probably the biggest one, and the one we might not have made clear in every case. Of course, a person of any height, size, weight, etc. could and did exist in any particular era. However, when a person who is not suited to what was actually considered attractive in an era is cast in a role where we viewers are supposed to see them as attractive, it can be a mindfuck. Meaning, I know that in the late 17th century, for example, the women who were considered attractive were not only curvaceous, they were generally medium-busted and had a soft or double chin. Don't believe me? Let's look at the mistresses of Charles II and Louis XIV:
So, when you take an actress who doesn't fit that model — curvaceous, medium-busted, soft/double chin — and expect me, who has looked at tons of art and other visual sources from the late 17th century, to accept that she is considered a hottie in that era? My mind balks. Of course you're casting what a modern, probably-uneducated-in-that-period eye will see as attractive. And of course, I as a viewer have that same modern outlook… but I also am busy comparing the actress on screen with all of the images I have studied of that particular era, and seeing the disconnect. Of course not all women in the late 17th-century fit the beauty ideal. And there were probably women who didn't fit that ideal and were still considered beautiful for various reasons. But if I'm constantly looking at an actress who is very much not what was considered beautiful in the period, there's a part of my brain that just goes "BZZZZZZT NO."
While this video isn't perfect, I think it's a great example of how different periods did value different physical attributes over others.
Furthermore, you've got the modern-actor-who-looks-nothing-like-the-real-historical-person conundrum. I know what Henry VIII looked like, and when you cast someone who isn't tall, or broad shouldered, or athletic (or later in life, obese), or redheaded, once again my mind says "BZZZZZT WRONG NOT HENRY VIII." When you cast Keira Knightley as Georgiana, Duchess of Devonshire, I think, "too thin." When you cast Jenna Coleman as Queen Victoria, I think "too pointy-faced." Of course, whether an actor can channel a character in the spirit/personality sense of the word is totally important. I'm not saying you should only cast based on resemblance. But when I know what a historical person should look like, and the actor playing them is a very different physical type, I experience cognitive dissonance.*
*Note: We are aware that we are not representative of the viewing public as a whole.
And I don't want to harp on Keira, she's just a good example in that she's 1. a popular actress, who 2. gets cast in a TON of period movies, and 3. is on the particularly thin side… but I need to point out that she's in talks to play Catherine the Great of Russia. CATHERINE THE GREAT. WHO WAS LIKE 2′ TALL AND TOTALLY ROUND. Okay, when she was older, but still. Girl was SHORT and buxom.
Everyone Wants to See Themselves Positively Represented in Media
We Americans, and again I would guess much of Western culture in general but I'm just going to speak for my own people, live in a world that is so very much influenced by media. Books, movies, TV, video games, you name it, what we see on screen has a huge influence on how we see ourselves and our world. I am personally convinced, in fact, that what we see on screen in terms of beauty ideals influences us more than what we see in real life. Think about how attractive you think you are. Then actually walk down the street and look at real people, and compare yourself to them — not in a mean way, just, a neutral comparison. I think you'll be surprised how many perfectly-normal, differently-sized/shaped/featured/etc. people there are in the world, and how you're actually doing quite well, attractiveness-wise.
So, when you are fat like me, or anything else our current culture tells us isn't attractive — apple-shaped; big nosed; member of a particular ethnic group; older; etc. etc. — it can be painful to feel like you hardly ever, or never, see yourself represented positively in media. We all want to feel beautiful, and let me tell you, seeing someone like Christina Hendricks held up as attractive has done wonders for my own self-esteem.
We Live in a Culture That Praises Particular Body Types and Shames Others
When we — the writers of Frock Flicks individually or viewers of historical costume movies/TV shows in general — feel like all or most of the people held up as attractive on screen are different from us, it just plain hurts. And sometimes instead of articulating that pain, we oversimplify and lash back by mocking those who are held up as examples of beauty. It's not right. It's not fair. It's not what I believe or hold true. But none of us always behaves the way we would like, and sometimes our pain can overtake our hearts and minds and cause us to express ourselves in ways that aren't true or positive or helpful.
So let me say it clearly: Everyone is beautiful. Everyone has a right to exist, to take up space, to be represented, to be heard. That applies to body size but also age, ethnicity, gender, sexual orientation, religion, national origin, you name it.
Would we at Frock Flicks like to see more representation of a variety of body sizes in Frock Flicks? Hell yes. Would we like to see more women who are not-conventionally-beautiful cast in roles where they are able to show their beauty? Hell yes. Would we ideally like to see someone who looks vaguely like the real historical person, or fits the particular beauty ideal of a given era, on screen? Hell yes, although we realize we're yet again in our weird little specialized niche here. But hey, a girl's gotta dream.
Alrighty, give us your take on body size in historical costume films.