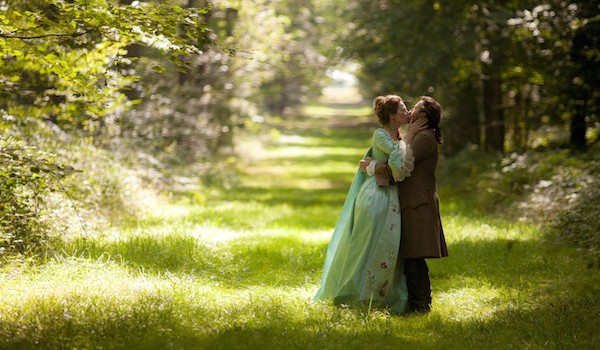 Y'all, I really need to get back to my 18th-Century Quest, wherein I try to watch every historical costume film/TV show set in the 18th century. Which is probably a crazy goal. But thinking about it made me saddle up and force myself to watch Lady J, aka Mademoiselle de Joncquières, a 2018 French movie that's recently come to Netflix. I'm not sure why I was putting it off — I feel like lately there's been a spate of 18th century-set French films where the costumes are just too modern, maybe? Also it didn't help that previews showed the lead guy with a completely anachronistic scruffy beard. Well, the modern thing came into play here, but color me surprised that I quite enjoyed this movie — with a few quibbles, of course!
Do you want to read all of this review (with nearly 2,000 words and 40 images) analyzing Lady J (2018) and 18th-century costume? The full post is available on Patreon for our subscribers! Check it out here. We'll make this post available to everyone one year from today. Until then, only Patreon subscribers can view it!
What is Patreon? It's a simple way you can support our work. Pledge as little as a two dollars (or your local equivalent) each month to keep our site running, and in return, you'll get access to subscriber-only content like this.
We'll be back tomorrow with a post for everyone. Just as we noted in one podcast, we want to give those who subscribe regular exclusive content. We're also thinking of how to provide exclusive content for PayPal supporters, so if you have ideas, drop us a line!